Zenaida Yanowsky is a name that is recognized throughout the world of ballet. Her awe-inspiring stage performances have captivated and awed audiences. She has established herself as one of the most talented and versatile ballerinas of our time throughout her illustrious career.
In this post, we will look at ballerina Zenaida Yanowsky's life and career, examine her accomplishments, and the impact she has had on the dance world. So, let's get started!
Who Is Zenaida Yanowsky
Zenaida Yanowsky is a world-renowned ballet dancer who has appeared in numerous major theater productions. She was born to a Spanish family on December 23, 1975, in Lyon, France, and raised in Spain.
Zenaida Yanowsky's family
Yanowsky comes from a family of ballet dancers, which influenced her career greatly. Anatol Yanowsky, her father, is a well-known dancer. And Carmen Robles, her mother, is the principal dancer of the Lyon Opera Ballet. Nadia and Yury, her siblings, are also professional dancers.
Yanowsky's family introduced her to the world of dance at a young age. They provided her with the encouragement and support she needed to pursue her dreams.
In August 2008, Zenaida Yanowsky married world-famous opera star Simon Keenlyside. The couple has a son and a daughter, and the entire family lives in Ealing.
Zenaida Yanowsky's husband was knighted in 2018, and she is now known as Lady Keenlyside.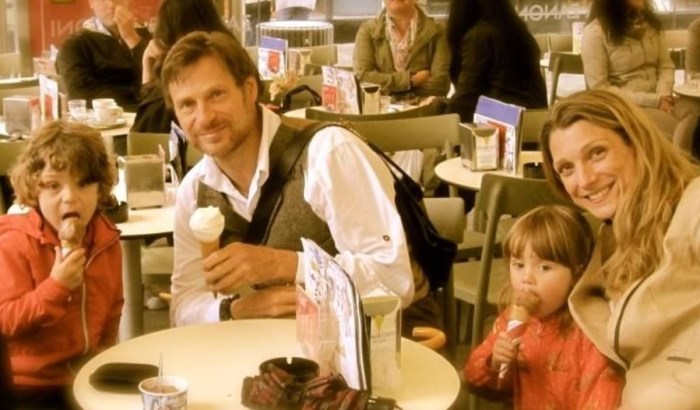 Despite the fact that Yanowsky and her husband are both very busy with packed shows, they try to see each other performances on stage. They support each other's careers and are proud of each other's accomplishments.
Check more: Irina Dvorovenko: Bio, Net Worth, Height, Weight
Zenaida Yanowsky's Height & Weight
Zenaida Yanowsky stands out on the ballet stage at 5 feet 9 inches (175 cm). Her height is frequently one of the first features that people notice about her. Furthermore, there is no official information on her weight.
Zenaida Yanowsky's Net Worth
According to some sources, Zenaida Yanowsky's net worth is estimated to be between $1 and $8 million.
Zenaida Yanowsky's Early Life & Education
Zenaida Yanowsky's parents are both professional ballet dancers, so it's no surprise that she was introduced to the world of dance at a young age.
When she was a child, her family relocated to Las Palmas, Gran Canaria, Spain, where her parents established the Centro Choreografico ballet school.
She and her two siblings began ballet lessons there, under the tutorship of their parents. There are few families who have such a natural talent for ballet art.
Zenaida Yanowsky's Achievement
Yanowsky's talent blossomed during her adolescence. She won numerous awards and honors thanks to her natural talent and parental guidance, including a Silver medal at the Varna International Ballet Competition in 1991.
Then, in 1993 and 1994, she won two gold medals at the Eurovision Young Dancers Competition and the Jackson International Ballet Competition, two of the world's most prestigious ballet competitions.
Later in her career, she has received numerous awards, including the Critics' Circle National Dance Award for Best Female Dancer in 2003.
Zenaida Yanowsky's stage accomplishments are numerous. She spent 26 years performing ballet, first with the Paris Opera Ballet in 1991 and then with the Royal Ballet in 1994.
She played leading roles in classical, dramatic, and contemporary productions. Some of her most notable and impressive roles include Odette/Odile in Swan Lake, Sugar Plum Fairy in The Nutcracker, and Empress Elisabeth in Mayerling.
Especially, Zenaida performed the "Black Swan" pas de deux at Buckingham Palace in 2002, in honor of Queen Elizabeth II's Golden Jubilee.
This talented ballerina has created roles for a number of contemporary choreographers. Her most famous role was as the Queen of Hearts in Christopher Wheeldon's Alice's Adventures in Wonderland. This role has been embraced not only by critics but also by the ballet-loving public.
Zenaida Yanowsky today
Yanowsky's final performance at the Royal Ballet was on June 7, 2017. Zenaida Yanowsky's retirement from the world-famous ballet company brings an end to her 23-year career, allowing her to devote more time to her family.
Despite retiring from the stage, she is still an active and influential figure in the dance world, at the age of 50. She is still a guest artist with ballet companies all over the world.
She also teaches and coaches at many renowned ballet schools around the world, including The Royal Ballet School, which she joins in 2021. Visit Zenaida Yanowsky Instagram and you can see beautiful photos of her past ballet performance and teaching this glamor art.
Final Words
Zenaida Yanowsky is a name that evokes grace, elegance, and beauty. Her exceptional talent as a ballerina has earned her numerous awards and established her as a household name in the dance world. She is a true dance icon and a role model for all who strive for greatness.
Thank you, Zenaida Yanowsky, for sharing your talent with the world and inspiring us all to reach for the stars.