Today, dancing is possibly the most popular form of self-expression. With social media like YouTube and TikTok, you can record yourself dancing and share it with millions of people all over the world.
But you'll need more than just a smartphone and a dream. These 10 famous dance photographers have helped hundreds of talented dancers capture their performances in great detail, bringing their repertoire and social media pages to the next level.
To help celebrate and recognize some of these fantastic people, we'll take a look at the lives and careers of famous dance photographers that have made an impact on the world in this list! Check them out!
10 Famous Dance Photographers That Create Magical Dance Photography
1. Lois Greenfield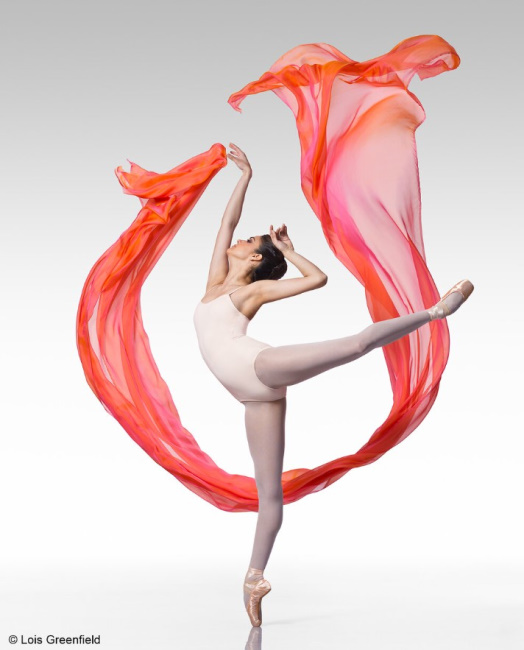 Lois Greenfield is an acclaimed photographer known for her unique approach to photography with a signature style blending the artistry of both modern and dance movements. Her special style allows her to capture the human body's fluidity, grace, and power in motion.
Lois Greenfield was born on April 18th, 1949, in New York. Not much is known about her early life, but there are great details about her career!
From 1973 to the 90s, she covered the experimental dance scene for the Village Voice.
In 1982, she established her studio to masterfully control lighting and direct dancers, allowing her to explore the expressive potentialities of movement in photography thoroughly.
Greenfield's original approach to photographing individuals in motion has drastically molded this genre and impacted an entire generation of photographers.
Because of this, many contemporary dance companies, like Alvin Ailey American Dance Theater to American Ballet Theatre, have featured her signature images.
Museums and galleries worldwide have exhibited her work, from Israel to Italy and Switzerland. Most notably, she projected her images onto a 30-foot-high water screen set against the night sky in France.
In terms of honor, Lois has received plenty. She was Artist-in-Residence at NYU/Tisch Department of Dance and New Media from 2014 to 2015.
In 2015, she received the Dance-in-Focus Award from the Film Society of Lincoln Center and the Dance Films Association. Lois also received the Lifetime Achievement Award from McCallum Theatre Institute in 2016!
You'll love: 100+ Truly Awesome Abby Lee Miller Quotes About Dance & Life
2. David Hofmann – Famous dance photographer on Instagram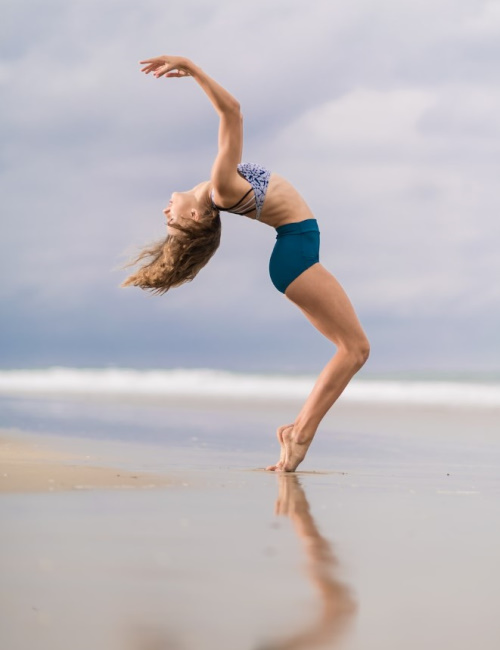 David Hofmann is among the most famous dance photographers on Instagram. He has over 1.7 million followers across various social media platforms, but he's best known for the works he published on his Instagram page (@sharkcookie).
The composition of all of his photos was nothing short of brilliant. The angling, lighting, and perfect timing of his shutter brought out the natural beauty and grace of every ballet dancer who's the subject of his shots.
Being a social media photographer, not much is known about David outside of his career and photos. Drop by his Instagram account if you'd like to check out his work. He posts his full portfolio there!
3. Alexander Yakovlev – Famous ballet photographer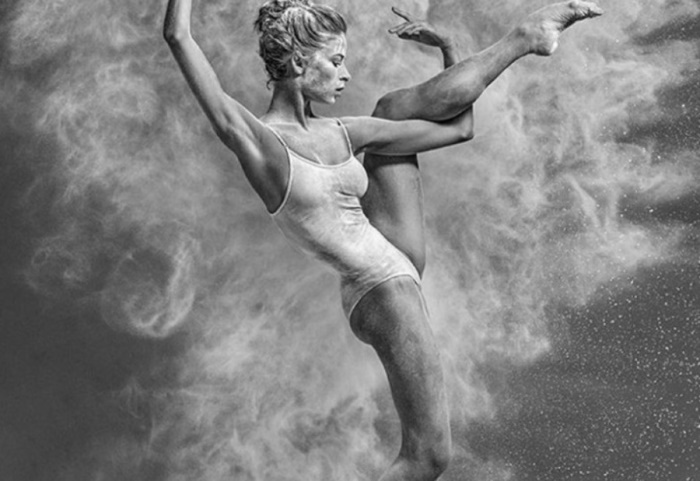 Alexander Yakovlev is one of the most famous ballet photographers who excels at capturing and preserving the beauty of motion.
In an interview, Alexander said that his fascination with the arts was why he decided to pursue photography. After being denied admission to an art school, he chose to pursue a law degree while working part-time in a photographic supplies store and eventually saving up enough money to purchase his first camera.
In the 2000s, there were few opportunities for photographic education. But fortunately, Alexander found himself in the role of assistant to one of the best photographers in the business at the time. He spent five years as an apprentice, which proved to be invaluable. It allowed Alexander to refine his technical skill and inspired his artistic vision that he continues to draw on today!
One of his most memorable projects was "The Mirages," which focuses on ballet.
Using the dance's beautiful posture and mixing it with creative lighting and effects (like dust and dirt), Alexander produced some mind-blowing shots that put the dynamic movement of the human form into focus with remarkable accuracy!
4. Rachel Neville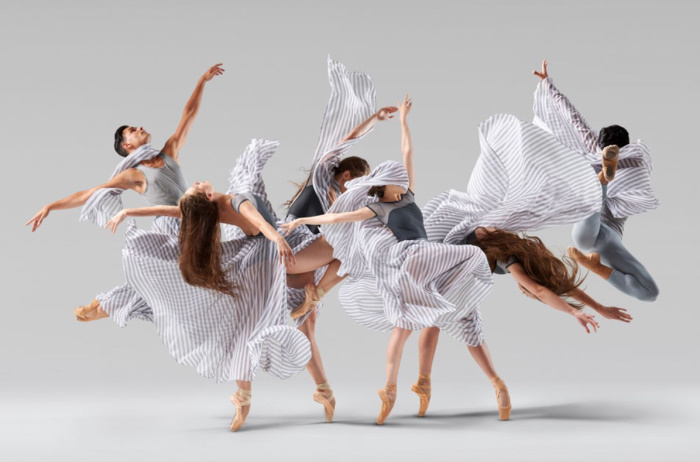 Rachel Neville is a real-life example of a phoenix. She was previously a pro-level ballerina, but after suffering a serious injury, she's forced to put the pointe shoes away.
But she didn't retire and retracted entirely from ballet. From being a ballerina, she started a photography studio – the Rachel Neville Studios – hoping to produce some of the most authentic and empowering pieces of dance photography the world's ever seen!
Based in New York, Rachel runs the studio with help from Andrew Fassbender, a former professional dancer.
Rachel has done the dancing industry a great service with her studio. It offers media creation that helps dancers secure jobs and companies sell tickets.
Dancers can also produce attention-grabbing photos that can be used during audition submissions and other digital marketing platforms that maximize their career viability.
All in all, Rachel and her studio are one of the many reasons why the dancing world remains so sustainable today by giving every dancer, from professionals to amateurs, a voice (and a face)!
5. Jordan Matter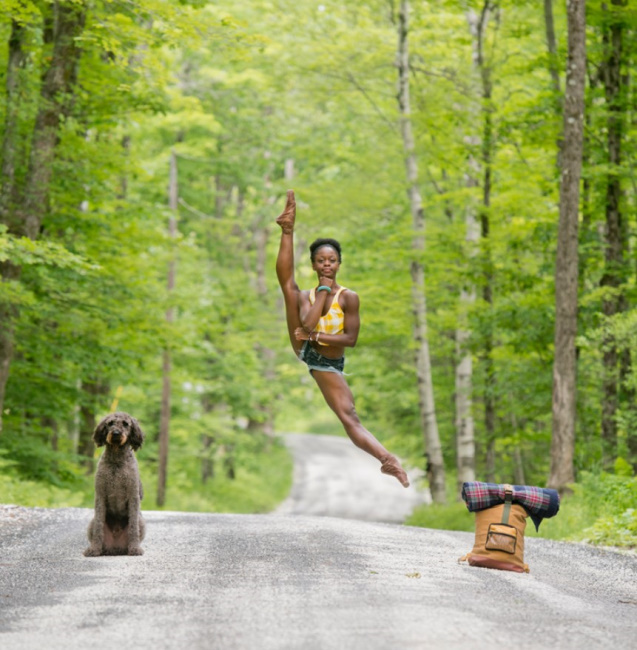 Although he's not a niche dance photographer like so many other names on this list, some of the works that Jordan's done for dancers were impressive, nonetheless!
His shots capture the beauty of dancing in normal, everyday-setting, like the metros or the supermarket aisle. His works have brought dancing (ballet, in particular) from being a high-brown form of art to something that's a lot closer and more relevant to everyday people.
About Jordan in particular, according to his official biography, his family has quite a tradition for photography.
His grandfather, Herbert Matter, was a pioneer in modern photography, with projects commissioned on the highest levels.
His father, Alex Matter, is internationally known for his film work, featured at some of the most prestigious events, such as the Venice Film Festival.
And his mother, Paula Feiten, was an iconic figure in the fashion industry during her time as a successful Ford Model. She's one of the reasons why, other than dance photographs, you can also find a lot of fashion-centric shots in his portfolio!
When he was young, he saw an exhibition of photographs taken by Henri Cartier-Bresson, which inspired Jordan to take photography as a hobby. Later, that simple hobby grew to become something even bigger.
Jordan soon set up a thriving portrait business which eventually led to him writing three highly popular professional dance photography books, launching a successful YouTube channel, and propelling him into a life traveling all over the world making videos while still maintaining his portrait businesses back home in New York (NYC).
He's been featured on major media shows such as the Today Show, ABC World News, and Late Night With Seth Meyers. Many of his works have also been celebrated and displayed in worldwide galleries.
With ten million followers on social media and counting, Jordan has made an extraordinary success story out of what was initially just a hobby!
6. Luis Pons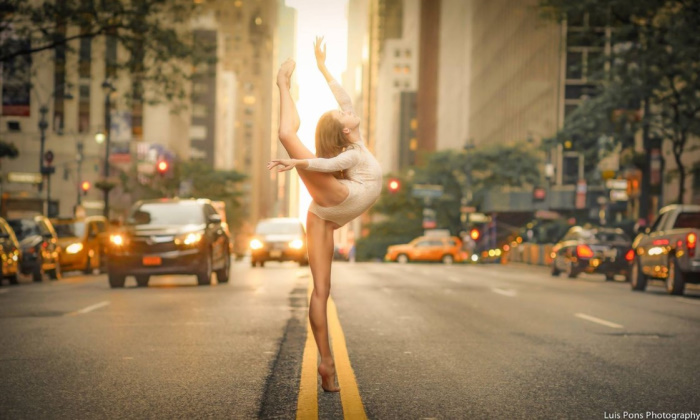 Though it may be a cliché, the story of Luis Pons is of a struggling artist.
For decades, photographer Luis Pons has used his craft as an effective medium to express himself and explore his journey with depression and anxiety. After becoming ill five years ago, he fell into a dark cycle before embracing the encouragement of a close friend to pick up a camera.
With this newfound passion, Luis could use street photography as an outlet, gradually healing his mind while sharpening his skills as an artist.
One of Luis' most notable works was his shots with ballet dancers in the middle of New York City's urban landscape. According to him, this project has two purposes: to demonstrate the power of movement and embody the artistic endeavors that helped manifest Luis' recovery.
Today, notable ballerinas from across the city flock to his lens. And all show up as the definition of grace and beauty in his photoshoots. His photographs have allowed him to express himself, document his story, and encounter powerful moments with some of the city's most talented ballet dancers.
Luis' inspiring story inspires all. And we highly recommend you to check out his excellent portfolio!
7. Richard Calmes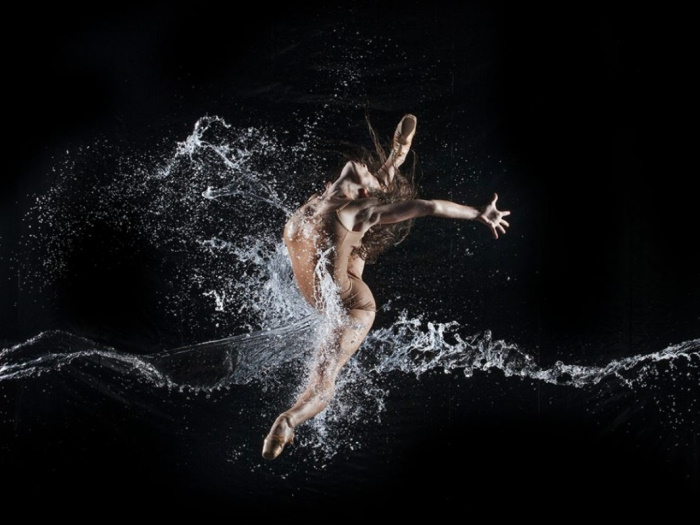 Richard Calmes stands out from the rest of this list of well-known photographers because he doesn't exactly shoot photos as a career. Rather, it's more of a hobby that makes him famous among the dancing community.
Richard became interested in shooting for ballet dancers after years of taking his daughter to ballet classes and watching her perform.
His wife convinced him to do marketing for the ballet school that his daughter was enrolled in to help them raise funds. He made a few photoshoots to put in the brochures for the school, thinking of them as only being "decent" …
… turns out all of these shots were huge hits!
The photos made rounds. And people were wowed by how his lenses captured the pure athleticism and extreme postures that ballet dancers are constantly in.
And that's how Richard transformed what should have been a one-off job into a hobby. Today, he has his own studios and portfolio where you can find some of his most amazing shots.
In an interview, he stated that his mission was: "… to show what dancers have spent a lifetime learning to do. Their beauty and their athleticism is my main focus."
8. Omar Robles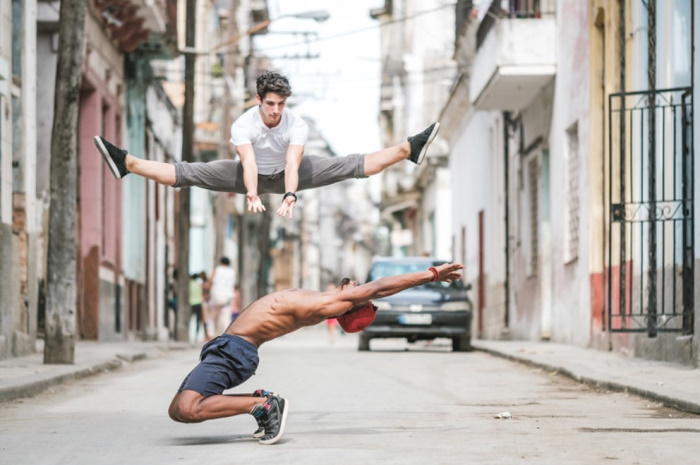 Omar Robles is a celebrated photographer from Puerto Rico whose pictures have been adored by millions worldwide.
His career bloomed when he was mesmerized by Marcel Marceau, a mime actor. His way of telling wondrous stories through subtle, riveting movements inspired Omar while he was still a student in Paris.
He later incorporated it into his famous dance photo series of ballet dancers, which you can view freely in his portfolio.
Upon his arrival in New York City, he decided to move away from street photography and focus on telling stories via ballet dancers instead. He said how ballet dancers portray stories and play with their movements reminded him of Marcel Marceau.
And capturing the beautiful moments within dancers' routines was his way of paying homage to his idol and expressing himself creatively.
The results of these projects speak volumes about his talent. Popular media sites like Mashable, Instagram's Blog, The Phoblographer, The Huffington Post, The Daily Mail, and Design Taxi began picking up his works when they were published.
Today, Omar has over 300,000 admirers on Instagram alone. Plus, he has secured collaborations with esteemed brands like Leica, Peak Design, and Jaguar.
9. Dane Shitagi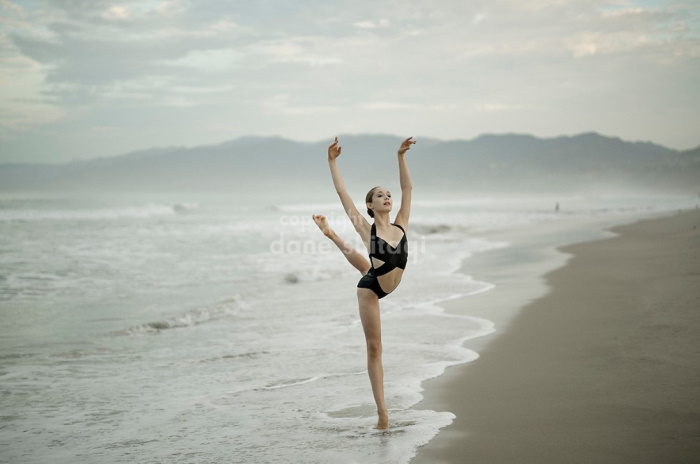 Dane Shitagi is an accomplished photographer renowned for his unique style and outstanding quality of work. Born and raised in Honolulu, Hawaii, Dane developed a passion for photography from a very young age.
In 1996 he moved to New York City and was immediately taken by the dynamic atmosphere and diversity of the famed metropolitan. So, rather than confine his works in enclosed studio spaces, Dane takes advantage of outdoor settings to capture rich imagery.
And he did this not just in NY, but in settings all around the world. It's one of the many reasons why his portfolio features so many spectacular scenes!
His most celebrated project is the Ballerina Project, which involves photographing magnificent dancers from different countries all over the globe. The project has amassed more than 3,000 photos since it began over 17 years ago.
This project has brought Dane the opportunity to work with the top stars out there, like Karlie Kloss, Miranda Kerr, Krysten Ritter, and Coco Rocha. It has also landed him gigs with famous brands like Sony Ericsson, Capezio, and Fujifilm.
10. Belinda Strodder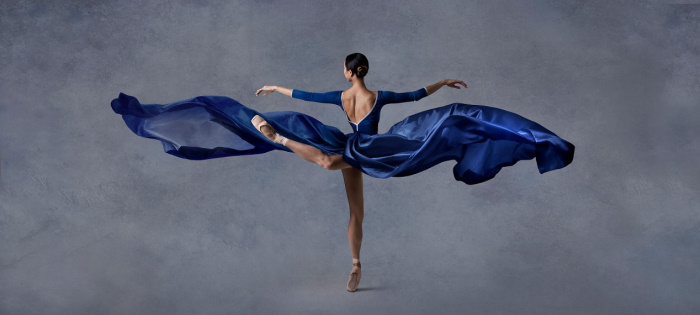 Belinda is a shining light in Australia's modern dance photography scene. Her work has been featured in prominent dance magazines, online publications, and exhibitions worldwide.
The name "Belinda Strodder" has almost become a symbol of tasteful and artful photography in the dance industry!
The thing that makes Belinda stand out from the rest is her commitment to capturing special moments in the middle of a dancer's routine. Her photos can encapsulate the fleeting beauty of dancing as her subjects – ballet dancers of all ages – perform.
From candid photoshoots at dance schools, stunning pre-set captures on the stage, or breathtaking studio portraiture … every photo style she does embodies her creative vision and eye for perfection.
Take a look at her portfolio if you have the time. We're certain that you'll be enchanted!
Final Words
The work of the top 10 best dance photographers like Alexander Yakovlev and Luis Pons contributes to the dance industry's growth and success.
Through their unique talent and vision in capturing movement, performance, and emotions, these photographers' works are excellent promos for dancers and their companies. In addition, they also show us that dance photography is an art form and is more than just marketing work!
Which photographer's works do you find yourself drawn to? Let us know by leaving a comment below!